Shopping for pergolas can be hectic. When selecting the right pergola system for yourself, it is vital to consider the material composition. Ensuring your system is made with structural integrity is key. It is equally crucial to understand maintenance and hidden costs to save yourself both time and money down the road.
Pergolas are offered in a variety of materials nowadays; wood, aluminum, vinyl, steel, metal, and fiberglass to name a few. Every type of structure has pros and cons related to cost, sustainability, and function. Two of the more popular choices are aluminum and wood. While personal preference can oftentimes blind us from optimal decisions it is prudent to understand the differences between systems before signing off on an order.
Wood
When it comes to wooden pergolas the natural beauty of these structures is hard to ignore. While most material counterparts are able to achieve the same purpose, wood is an appealing choice for a pergola structure because of its ability for dimension customization. If you have ever built anything out of wood, you fully understand the power of a tape measure and a skill saw.
However, wooden pergolas are not as straightforward as alternatives. While they are the most common and often the cheapest, there are various types of wood to choose from. Without tackling each wooden material, it should be noted that sanding, staining, and painting are commonly associated with most wooden structures.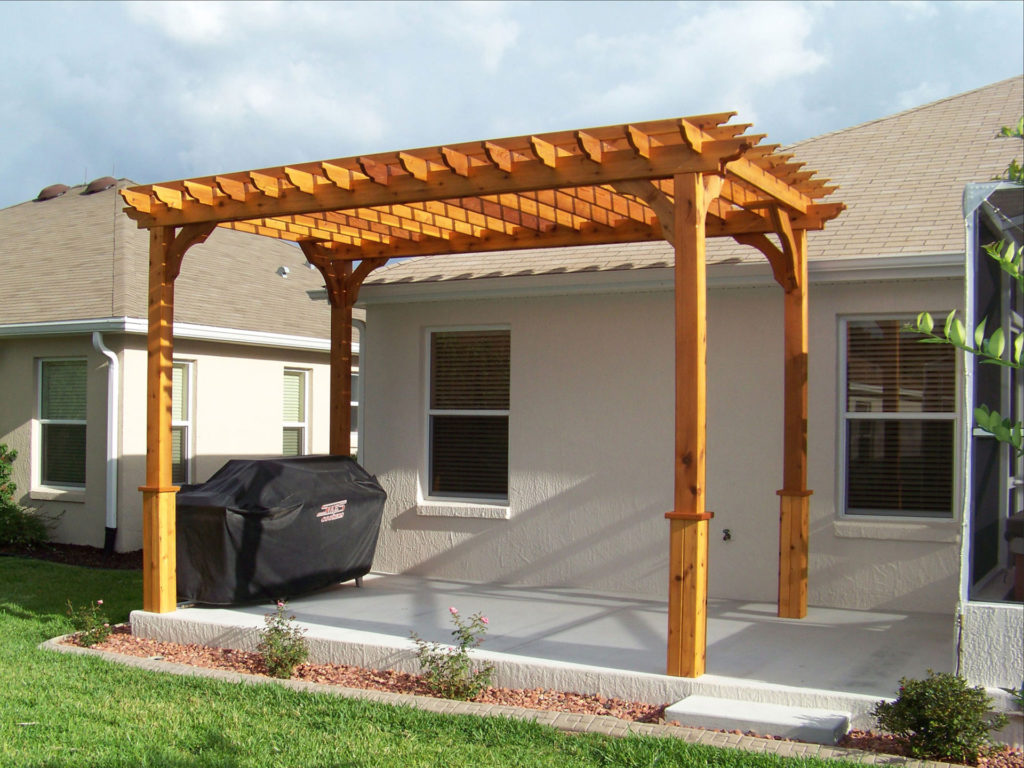 A common stigma with wooden pergolas is around the idea that it requires short and long-term maintenance. While this stigma is certainly accurate, don't worry, you won't be pulling out a paintbrush every Saturday morning. However, depending on where you live, certain elements may require maintenance once a year as your wooden structure cracks, rots, and fades in color.
Even the most worthwhile woods like cedar and redwood need sealing, staining, and sanding to keep the structure in tip-top shape. Not to mention these more desirable wood options can become somewhat costly.
It should be noted that researching the type of wood prior to purchasing is vital. Once you have educated yourself and understand your region's climate you are ready to go. Regardless of your choice of wood be prepared for some upkeep as the years go by.
Aluminum
As we move forward into the future, modern aesthetics are becoming more commonly accepted. One of the main reasons for this movement is the reduction of maintenance. If you could limit rust, staining, and rotting, you reduce both cost and maintenance. This is where aluminum structures retain their value and efficiency.
One of the main reasons why aluminum structures maintain their value and appearance is due to a process called powder coating. This creates a durable finish that is sustainable and pleasing to the eye. You won't have to worry about chipping, rusting, or repainting. To help customize the experience, Selt Systems offers a wide selection of powder-coated aluminum colors to select from.
One of the biggest trends we have seen over the last few years is an adaptation of the electric louvered aluminum system. These systems are the jack of all trades. They have weather-resistant materials, integrated water drainage gutters, and operable roofs to accommodate your desired temperature. Years ago, it was all about aesthetics. While aesthetics remains important today, functionality has helped consumers to maximize their investment.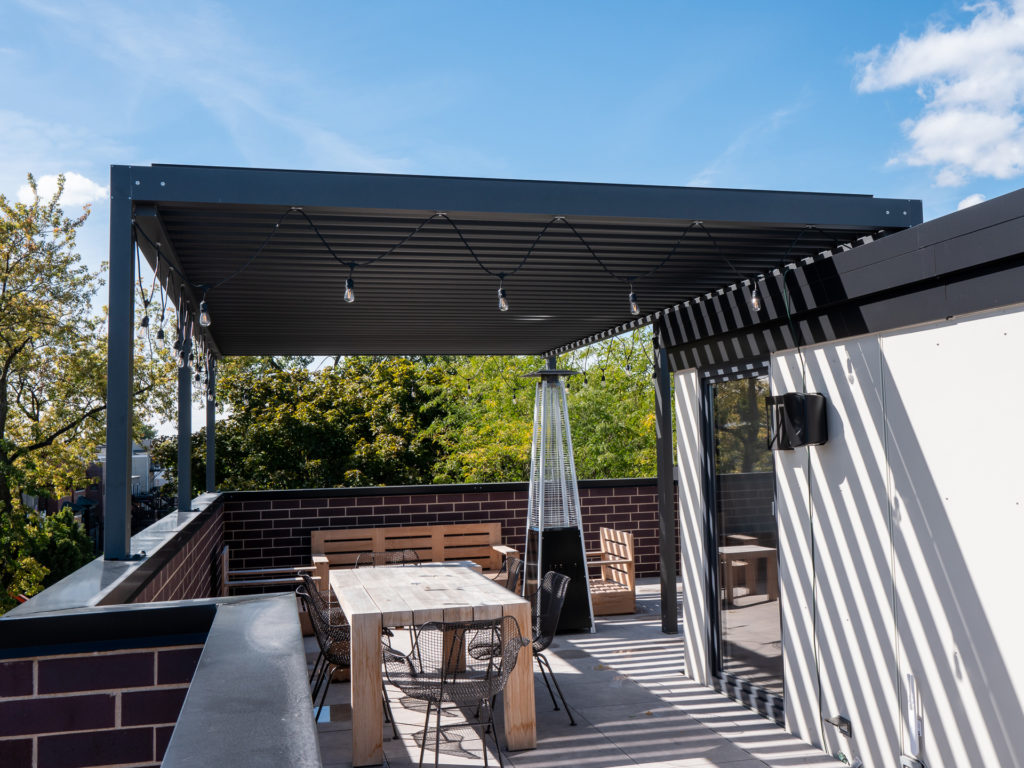 Another common benefit of aluminum-louvered systems is the bells and whistles you can fit your system with. Whether it is LED lighting, electric drive encasement fabrics, or the implementation of ceiling fans, the customization process gives you the power to design a unique pergola system. Where wooden structures often require retrofitting, aluminum structures take the cake with ease and opportunity with customization features.
There are many factors to consider when deciding which type of system fits you best. Above all else, it is important to communicate with your account representative, articulate your vision and ask as many questions as possible. Nailing the dimensions, aligning your system relative to your preferences, and understanding the upkeep are the top priorities.
Connect with us today to tell us more about your vision and discover how a louvered system will best suit you.